The winter months carry additional risks for house fires. According to the National Fire Protection Association, five of six home heating fire deaths are caused by portable heaters.  People are at greater risk in the winter season when they cook holiday meals, display decorations, and may use unsafe heat sources. Here are a few more fire statistics: 
890 people die in winter home fires each year.
$2 billion in property loss occurs each year from winter home fires.
Winter home fires account for only 8 percent of the total number of fires in the U.S., but result in 30 percent of all fire deaths.
Cooking is the leading cause of all winter home fires.
A heat source too close to combustibles is the leading factor contributing to the start of a winter home fire (15 percent).
5 p.m. to 8 p.m. is the most common time for winter home fires.
Share the graphic below to help raise awareness about fire safety in the winter.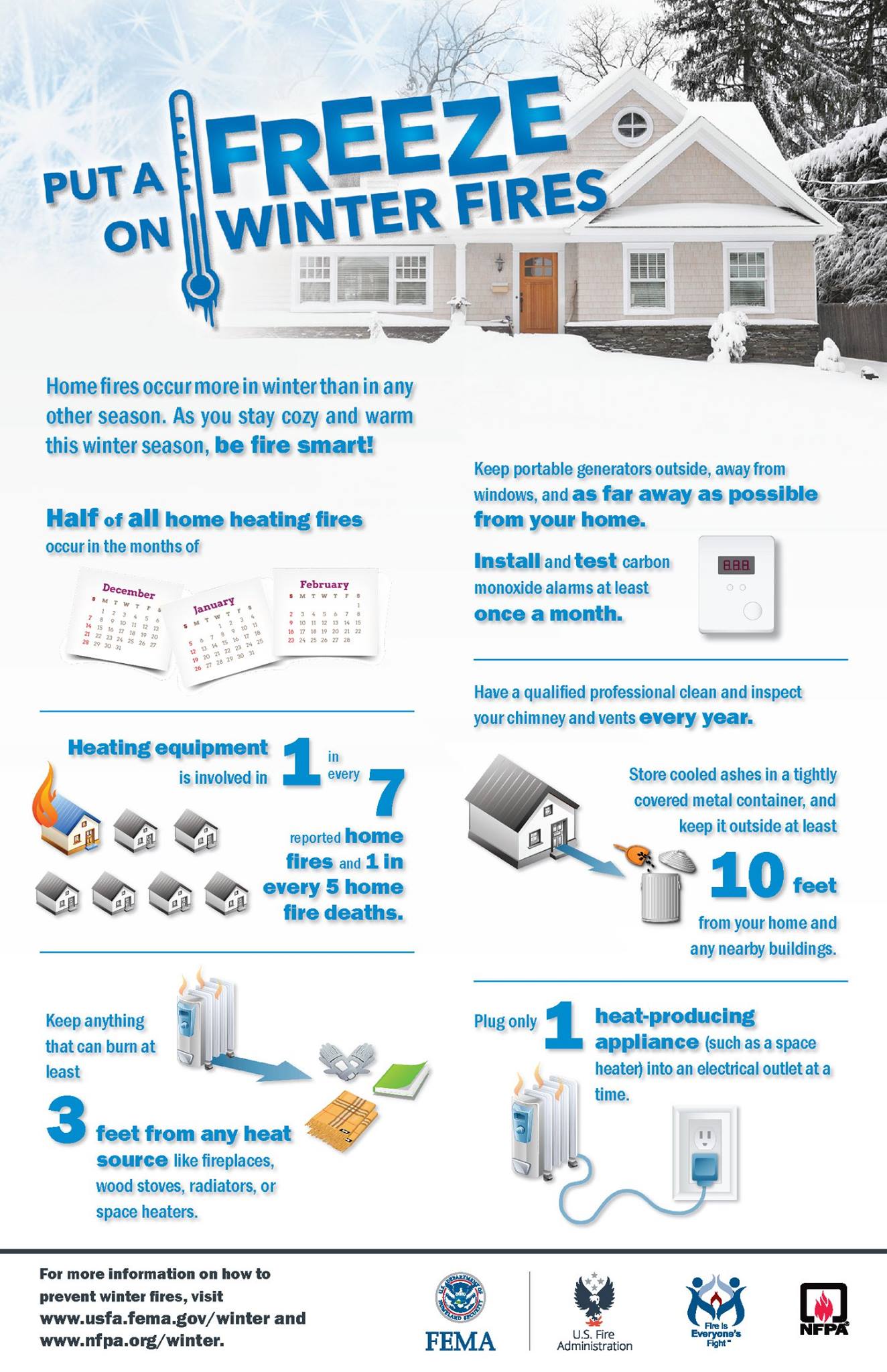 Address
100 East Howard St.
Live Oak, FL 32064